Marilyn's
Monthly Angel Tips
October 2013 Newsletter!!!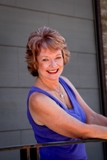 Welcome to my monthly newsletter.
My monthly newsletters contain many different informative articles such as a channeled
message from the Angels, feng shui tips, moon and money advise, helpful health tips and a monthly zodiac feature. If you would like more detail on your monthly zodiac
sign and do not know of an astrologer, contact me and I will refer you.

I am now having a monthly meditation group in my home (Central Phx area) West Valley and Scottsdale. See below for details on dates and times. You MUST RSVP as I will limit the number of people to give personal attention to everyone.
I am now offering a word of the day on Facebook as well as your own private word of the day. Contact me for details on how to receive your own personal word of the day! Or to give as a gift for someone! Great gift idea!! More details on my web site.
To visit my Angel page on facebook please click on the link below.
www.facebook.com/angelmessengermarilynposcic click on the like tab to receive daily spiritual tips. You will definitely want to friend my Angel page as I will be running some special events there. Stay tuned!
New!
My web site is being updated as we speak. I will have a page on there offering free Angel card readings and signing up for my free monthly newsletter. If you know of anyone who would like to receive this newsletter you can now send them to my web site www.marilynposcic.com to sign up!
Please keep scrolling down for more details. The last article in this newsletter contains a message from me.
Please feel free to share with anyone you know you feel would benefit from all of this information.
Angel Tip
Pray to Archangel
Raphael
for healing of physical illnesses. He radiates to the color

green

and malachite for the crystal. Just ask him to heal your illness, then imagine breathing in His love, and filling your body with green light.
Breath in white light. Concentrate on the area of illness. Send as much white and green light to that area, then when you exhale, imagine all that illness leaving your body and going down to mother earth. I know this sounds to good to be true, but TRUST me, it works!
Message from the Angels!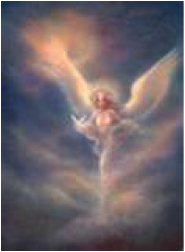 Dear Ones Know We Love You ALL So Much!!!!!
What is it you are struggling with? Why do you feel the need to struggle and in order to get ahead or be happy? Know and understand your life on this earth plane is a game full of lessons. Think back to when you were a child and you played games. Did you struggle to win or did you have that carefree attitude that you played and you had fun whether you won or lost? Your feeling you had then as a child is probably reflecting on you now as an adult. Know that you do not have to struggle and make life so hard to win! We see you and love you so much much! We want to help you so your life is not so much of a struggle. We have sent many many earth Angels here to your planet as well as in all of the universe to help you at ALL times. All you have to do is reach out to them and ask for help. Let Us take you to an example on how to lessen your struggles or that which you feel is becoming a burden to you. Envision that which is is troubling you. Now surround it with a happy smiley face. Doesn't that imagine lessen the burden to you? Know that when you surround the bad with something good or as We like to say from the white light it becomes weaker. Now if you feel that burden is still there toss it out. Either send it to Us or down to Mother earth as we are so much more powerful to deal with this than you. Bring more laughter and joy into your life. Laugh for no reason. Make someone else laugh or smile. Sing, dance, skip, jump, write, paint, draw, create music in your life. Go for a hike, trip, drive anything that brings a big smile to your face will fill your soul, spirit with joy happiness and white light. Know where there is white light there cannot be darkness. And do you know what??? WE are ALWAYS more than lovingly willing to help you. All you need to do is ask.
SPECIAL OFFERS;
Anyone who wants to host a meditation session or a class in their home or business, the presentation charge will be waived al long as there are at least 8 people in attendance.
HAPPY BIRTHDAY Scorpios!!!! SCORPIO – The Intense One (Oct 23 – N ov 21)
Very energetic. Intelligent. Can be jealous and/or possessive. Hardworking. Great kisser. Can become obsessive or secretive. Holds grudges. Attractive. Determined… Loves being in long Relationships. Talkative. Romantic. Can be self-centered at times. Passionate and Emotional.
Scorpios enjoy positions of power but often prefer working behind the scenes. They're interested in any career that involves getting to the bottom of things, which makes them perfect for any kind of research or detective work. They also do well in insurance, financial management and business or tax law.
The Scorpio native will join a gym just for the voyeurism and also to show off their gym clothes. However, they don't like to work out that hard if they can help it. They are good at canoeing, rowing, and running. Many of them do vigorous housework or jog while doing chores instead of sticking to a truly regimented exercise routine. They are also interested in working pounds off taking exotic dance classes, such as belly dancing or ball room dancing.
This water sign needs to avoid alcohol and drink at least eight glasses of water a day to stay healthy. They like sexy foods, especially foods with healthy cholesterol and zinc, such as oysters, snails, figs and avocados. They can control their moods by eating black cherries, cottage cheese, onions, watercress, parsnips, and asparagus.
Archangel Zadkiel Intense and Powerful Orange
UPCOMING CLASSES
Monthly Meditation
I will be holding monthly meditation sessions in my home as well as a few other homes around the valley.
Networking from 6:00-6:30 Meditation 6:30-8:00 pm
West Valley Weds Nov 6
Scottsdale Thurs Nov 7
Central Phx Weds Nov 20

Like minded people to meet mingle
Help one another
Better in tune within your own self.
If you would like to attend you MUST RSVP as these are in private homes and space is limited
Suggested Donation $20
(Do not let the money keep you away if you are being drawn to this)
If you would like me to do this in your home with your own friends contact me for arrangements


If you would like to me to teach a class at your business or home, or to do a presentation for your organization or group, please contact me to arrange details
Special Events and Interest
Block Party!!!
Thurs Nov 14 5:00-7pm
Sundown Plaza
7116 E Becker Ln
Scottsdale, AZ 85254
I will be offering mini readings at one of the local businesses in this area.
Come join us for the fun.

Live DJ

Special Dicounts

Many Vendors
I am looking for new places and businesses to do classes and presentations whether here in Az or out of State. If you know of any place you feel would benefit from my services please have them or you contact me.
OR
If you would like me to come to your home whether here in Az or out of state, contact me to arrange details.
Health Tips
To ward off diseases and to fight diseases especially cancer you want to keep your body as alkaline as possible. Here is one suggestion. An inexpensive and commonly available alkalizing source: baking soda. This common household cooking item is commonly added to bubbly drinks and also used as an antacid to neutralize stomach acid in the treatment of ulcer and acid reflux.
Baking soda has also been used to soften
vegetable and to tenderize meat.
As a household chemical, baking soda is used as a cleaning agent. It is included in toothpastes for similar reasons where it serves as an antiseptic, acid-neutralizer, whitening agent and plaque-removing agent as well as a cleaning agent. Other common personal hygiene products in which baking soda can be found include deodorants and shampoos.
Care should be taken when using the baking soda remedy to treat cancer. This is because sustaining a high pH level can itself cause metabolic alkalosis and electrolyte imbalance. These can result in edema and also affect the heart and blood pressure.
Ideally, you should consult a doctor before adopting the baking soda solution. An oncologist with knowledge of this cure would be most helpful.
http://www.naturalcuresnotmedicine.com
SPECIAL POINTS OF INTEREST
Last Soul Standing

By; Marilyn Poscic
Reading: Fiction/Non Fictional;
The Shack


By; Wm Paul Young
For Spiritual Reading;




Out of Body Experiences By:Gene Schmitz
Moon, Money & Feng Shui Tips
Money Tip:
Last Full Moon Oct 18
Next Nov17
Place a silver coin where the moon can shine on it the most the week of the full moon to bring you, unexpected prosperity! (It's still not too late!)
In addition draw the figure 8 on a piece of paper and place in front of any bills that need to be paid for that month.
What is Feng Shui? Feng literally means wind and Shui means water. When you think of the human body, it is our breath that creates life and our body that makes the water that sustains it. Therefore, in inspecting our environments, we seek to find how our soul and spirit expresses who we are and what we want to achieve. We learn how to use Feng Shui to organize our lives.
Feng Shui Tip:
Sharyn Jordan has been helping me in my new condo and practicing as well as teaching for over 20 years! I am slowly making the recommended changes and it is truly remarkable the changes I am feeling in me not to mention my new home.
Here is a quote taken from Sharyn;
The bejeweled Autumn in Feng Shui is the season of Metal which rules the lungs and the intestines. It is essential to deeply and meaningfully breathe, breathe and breathe. Also, gemstones boost Metal's joy, harvest, creativity and spontaneity. Consider Amber although not a crystal, its energy is most apropos for this time of year. In actuality, it is resin from a tree that fossilized and with its strong earthly connection, is a grounding stone for higher energies. Amber is an esteemed healer; a cleansing agent that cleans not only the environment but used to clear the chakras. Amber's golden topaz glow is said to absorb all negative energies and transmute them into a positive energy that encourage the body to self-heal. Amber is known for the following: creativity & self-expression; balance & flexibility, encourages peacefulness & aides in developing trust. Amber energy is a significant protector connecting the ordinary aspects of life to the extraordinary. Amber inspires dreams to come true.
sharyn@homewhisperer.net
Her book;
The Home Whisperer Feng Shui Simplified
Your REALLY REALLY need to check out her web site whether you decide to utilize her amazing gifts or not www.fengshuisimplified.com
Place yellow flowers in your kitchen area for prosperity
Abraham-Hicks Quote
When you take the problems of the world on your shoulders, your body doesn't feel good. It's just that simple. Leave the problems of the world to the individual problem-makers of the world, and you be the joy-seeker that you are.
You cannot have a happy ending to an unhappy journey.— Abraham
What you think about first thing upon rising and while retiring for the evening is EXTREMELY IMPORTANT to you! Try This!!!
Keep a gratitude Journal
Write in it every night before you fall asleep all that you are grateful for that happened to you that day.
Remember Change Your Thoughts
Change Your Words
Change Your World
Who would like me to teach this to them????
Message from Marilyn
About this time of the year I receive messages from the "Guys" as to what we should do to best prepare for the upcoming new year. I cannot stress to you enough to protect, protect, protect. If you do not know how to do this ask Arc Angel Michael to surround you with his white light of protection. Now more than ever you want to imagine that white surrounding you to be made of a very, very thick white wall. One that you know in your mind and heart no one or nothing can penetrate. Very important. And of course the message from the Angels rings so true. So many people are struggling right now with a variety of "stuff." Know that it is just stuff that is clogging your path to happiness. What do you do with the clutter in your home? Excatly! Do the same with the stuff that is clogging you to your own true happiness and spiritual awakening!
I am looking for people to help me expand my business even more. If you know of anyone who would be able to help, as in new places to teach, readings,or do presentations for your group or organization, please contact me. Look me up on Facebook Marilyn Poscic and friend me or like my business page www.facebook.com/Angelmessengermarilynposcic


Please feel free to forward this to anyone you feel would benefit from my newsletter. There is now a link, making it easy for you to do so. Also this will take you straight to my web site.
In Light!
www.marilynposcic.com
marilyn@marilynposcic.com
602-326-5244
I will be unavailable Oct 24-27.
I might not get back in touch with you during this time for a day or 2